"The Liver-Friendly Herb That Helped Me Feel 10 Years Younger… Without Drugs Or Surgery"

Dear Friend,
The story I'm about to tell you is true. If you believe me, you will be well rewarded.
And if you don't, I will make it worth your while to change your mind, especially if you suffer from inflammation, soreness, or you simply want to stop feeling so old.
This page was set up specifically for people who experience the negative symptoms of aging…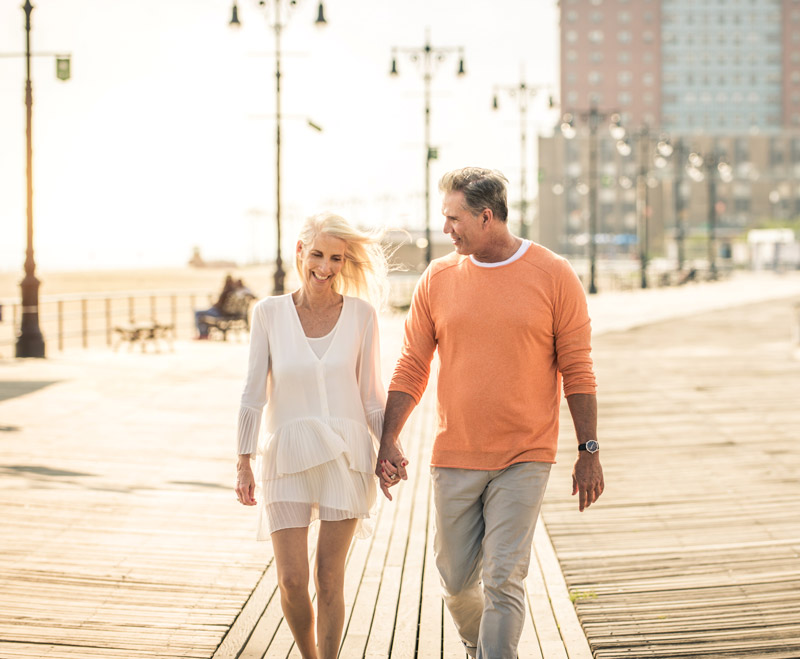 Inflammation
Joint pain
Blood sugar spikes
Digestive issues
Insomnia
Belly fat
If any of that rings true for you, a new supplement called Daily Turmeric™ may be able to help you feel better and even look younger without taking prescription drugs or going under the knife.
And for a limited time, you get a 50% discount on your first order. Details on that in a minute. But first…

Why I'm Obsessed With Health And Aging...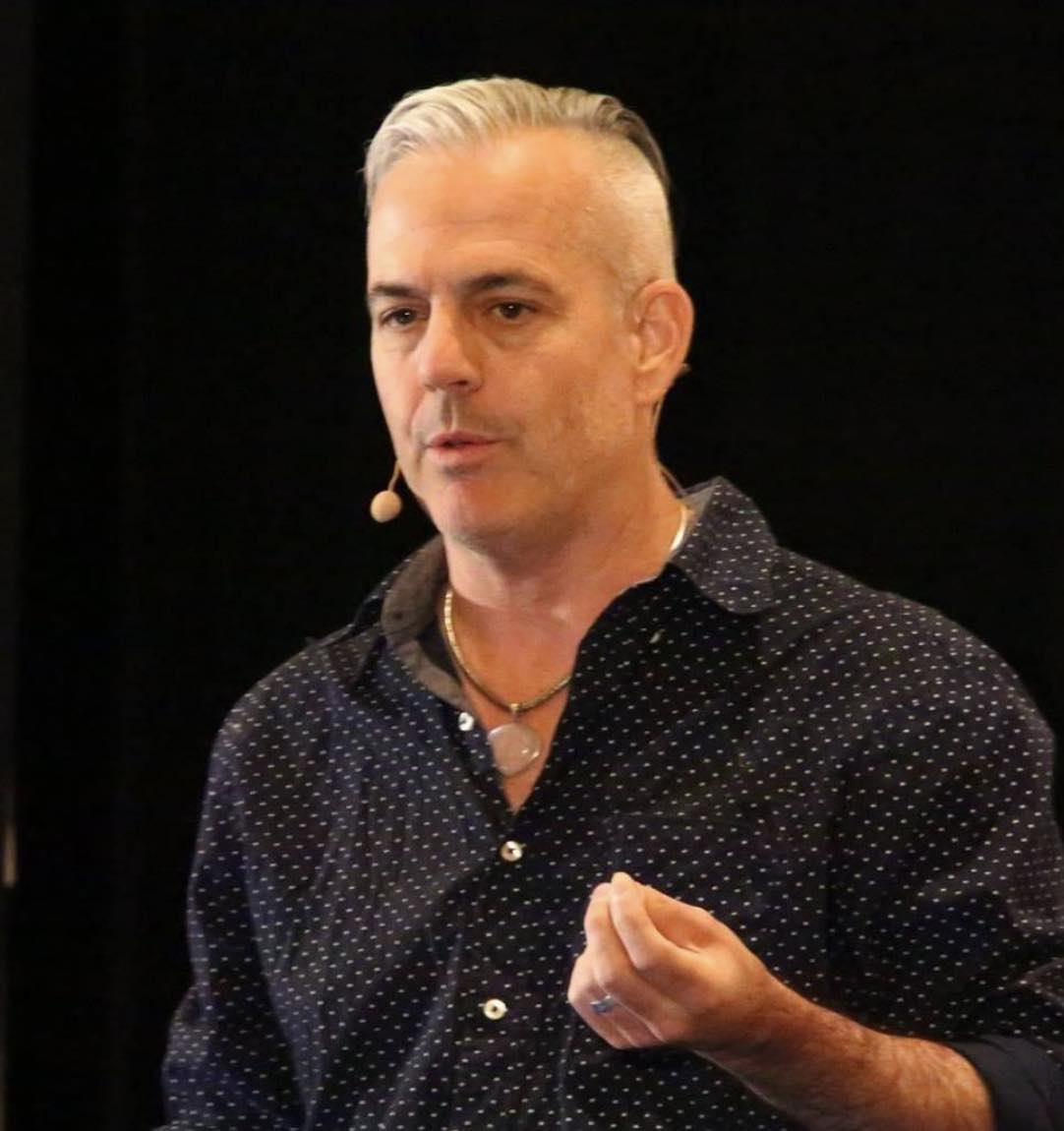 My name is Jonathan Mizel, and while I'm pretty sure we haven't met in person, you may have heard of me.

I'm a professional researcher, speaker, and published author who has been obsessed with health and aging for the past 25 years, ever since I saw my first gray hair and wondered "Why do we humans have to age?"
Feel free to Google me or look me up online or on Amazon (or whatever you like). I mostly want you to know I'm a real person, 100% committed to helping you feel better, get slimmer, and most of all, look younger.
That Moment I Realized I Was Getting Old...
Growing up, I was always a "work hard, play hard" kind of guy, able to stay out late and still get up early and go to the gym (those were the days).
You name it, I did it: Hiking, biking, surfing, skiing, snowboarding… When you're young, it seems like you have endless energy. And it's hard to imagine you'll ever want (or need) to slow down.
Life was good, and I could mostly "ignore" the fact I was getting older… Until I hit my late 40s, and then one day when I was on vacation, my body simply failed…
My wife and I were in Colorado, going for a hike in the mountains. I had all this cool gear…
High tech boots, ultralight backpack, power-snacks, water bottle, even a fishing pole.
We drove to Rocky Mountain National Park, outside Fort Collins. I got out of the car feeling invincible, ready for anything, like I could conquer the world.
Until I leaned over to tie my new boots…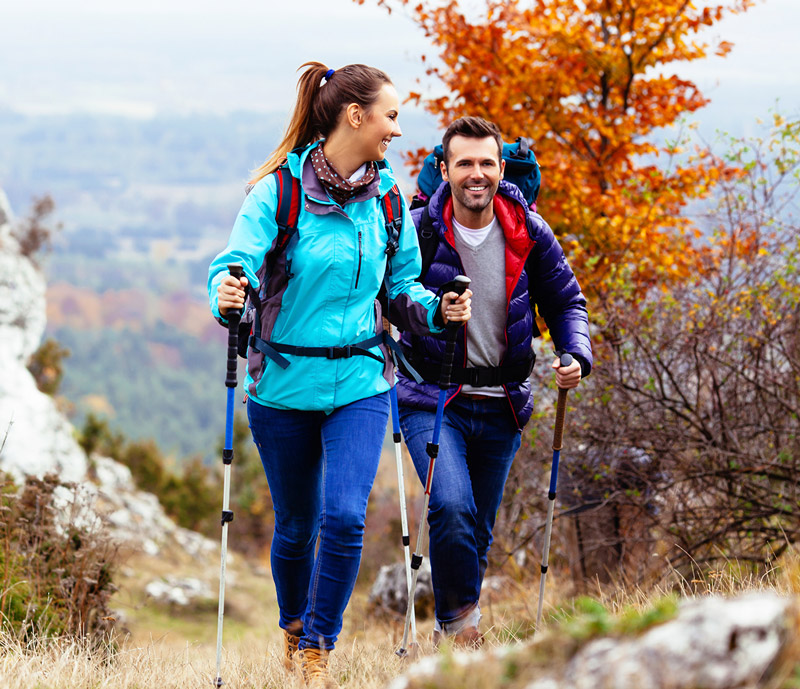 Out of nowhere, I felt a weird popping in my lower back. Trying to stand up, I immediately fell to the ground.
This Wasn't A Little Strain, I Was Literally Paralyzed
It's a good thing we were still in the parking lot, because I couldn't move, much less hike. My wife somehow got me back into the car and took me to Urgent Care, where they gave me a powerful muscle relaxer, pain pills, and a set of crutches.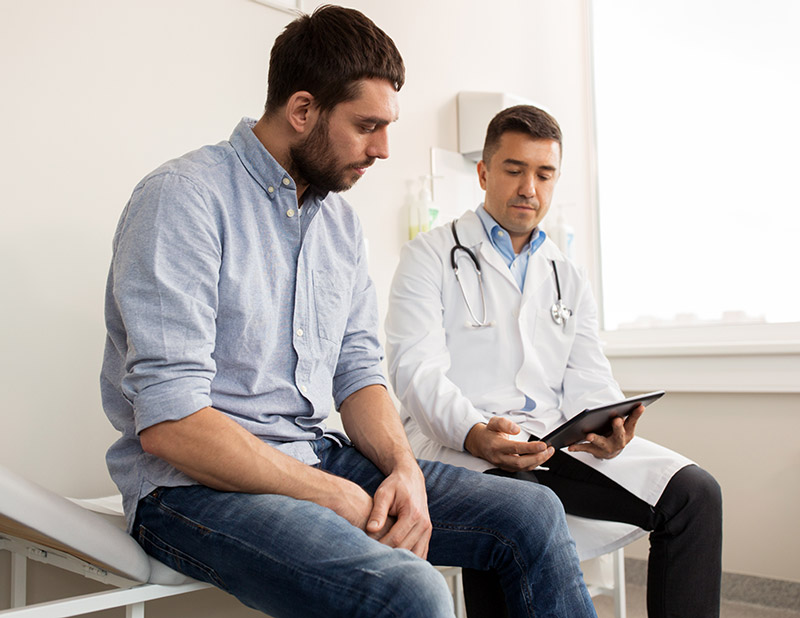 I asked the doctor what he thought happened, and he laughed and said "When you get old, things stop working like they used to. You're almost 50, so you probably should just get used to it."
Truth is, the worst part was not a ruined hike, but rather the feeling of being helpless in front of my wife.
Seeing the look on her face as I lay there frozen like ice, withering in pain, was devastating. I was supposed to be the strong one, the person who carried HER up the stairs and over the threshold. But in that moment, I was…
Over the next few days, I got better, but because of the drugs (Flexeril, Codeine, and Tylenol). They helped with the pain, but made me exhausted, fogged up my brain, and worst of all, gave me a horrible case of constipation.
Sorry for the TMI, but it's worth mentioning that prescription drugs ALWAYS have side effects. While they may help one thing, there are downsides, and sometimes those are even worse.
We struggled through the rest of the vacation and definitely didn't take any more hikes. I ordered a wheelchair at the airport.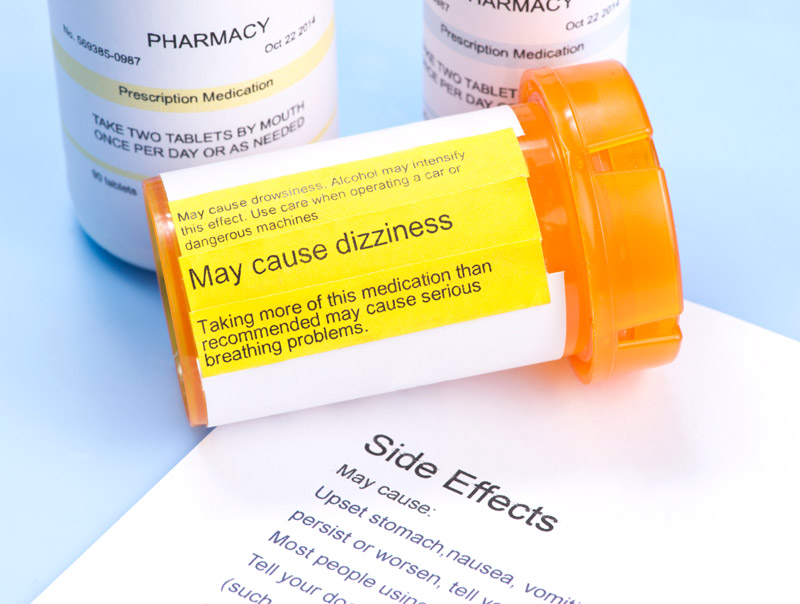 I'll spare you the gory details. 🙂
After a week back home, my back still bugged me, and I had a slight limp. My neck started hurting too. In fact, all my joints were achy and inflamed. It seemed like the injury triggered some sort of "misery switch" in my body, causing me to age 20 years in an afternoon.
The Pain That Wouldn't Go Away...
For the next three months, my life was a see-saw of pills, hot baths, and laying around the house, waiting to feel better. There was a dull ache on my lower back that throbbed no matter what position I got into.
Was that Urgent Care doctor right… Were my best years behind me? Would I ever be able to go back to my pain-free life?
It took me a while to figure out what was going on with my body, and discover a solution that didn't involve over-the-counter drugs, opiates, muscle relaxers, or surgery.
My Problem Was Inflammation
The reason I was having back issues was because my body was seriously inflamed. Inflammation is not only painful, it can also be dangerous.
When you are chronically sore, your muscles easily cramp. When that happens, even bending over the wrong way can pull them out of place, creating pain so bad, you get paralyzed.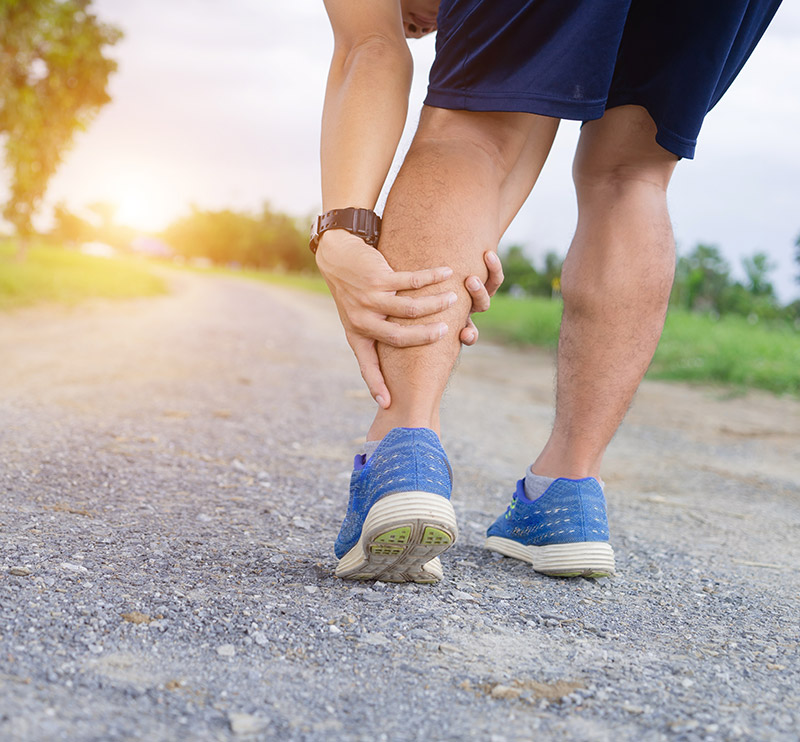 This is known as "acute muscle anxiety," which is like a panic attack, but in your body instead of your brain. It can lead to stress, anxiety, and even emotional panic attacks, which create a vicious circle…
The more tense you are, the more likely you are to have a muscle seize up. When that happens, it leads to stress and nervousness, which makes you tense up even more. Before you know it, you are down for the count.
By the way, joint pain runs in my family, but ANYONE can experience acute muscle anxiety, especially as you age.
I did NOT want to take pain pills or muscle relaxers. Not only does that get expensive, it can also zonk you out so you don't have any energy.
Not to mention that prescription drugs (and even many over-the-counter pills) are addictive, and can severely harm your liver…  and totally mess up your digestion.
So I started by making a few dietary changes, like cutting back on sugar and gluten, both inflammatory foods, and eating more fiber and green vegetables. The changes would also help me lose some weight, which had ballooned, because I wasn't going to the gym anymore.
I had actually gained about 25 lbs since the injury.
But the biggest change I made was to start regularly consuming a very specific herb, something used for many centuries in Asia that would NOT make me constipated or dizzy or exhausted, wasn't addictive, and didn't cost an arm and a leg.
Turmeric is one of the world's most widely consumed herbs, used as a food and medicinal plant for thousands of years in Asia, Polynesia, and the Middle East.

It's probably the most popular supplement on the planet.
It's not surprising that many health care professionals recommend turmeric to their patients. Of course, everyone is different, and how it works has to do with your age, diet, and existing health.
But for many people (including people in my own family), Turmeric is a God send, as effective as some prescription drugs, but at a much lower cost.
Studies have shown many benefits…
Supports healthy inflammatory response †
Supports digestion and a healthy gut †
Helps maintain stable blood sugar levels †
Supports a healthy liver †
Encourages deep sleep †
Helps with belly fat and weight-loss †
Supports healthy brain function †
Can support allergy symptom relief †
Encourages elevated mood †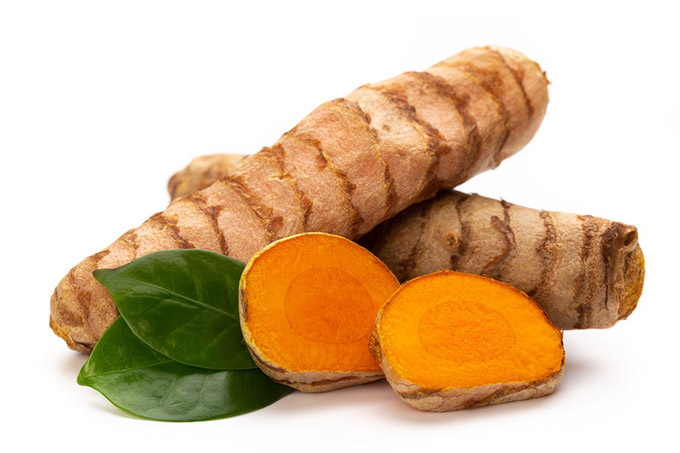 However, There's A Problem With Most Turmeric...
When people hear that turmeric can work as well as many prescription drugs, many simply start eating raw turmeric root. They juice it, shred it, add it to stirfrys, stews, soups and curries, even throw a little piece in their smoothie.
And while all of those are great, you will NOT feel the full effects, and there are two big reasons why…
The active ingredient in Turmeric root is called curcumin, but it's only about 2% of the raw plant by weight. That means you would need to eat about a 1/5 pound of it to really feel anything.
Turmeric is not highly absorbable by the body on it's own. Even if you are eating it by the handful, you need a booster compound known as piperine (from black pepper) to unlock the full potential and increase bioavailability.
That's why many people look at supplements, because the raw compounds simply don't have enough strength to make much of a difference.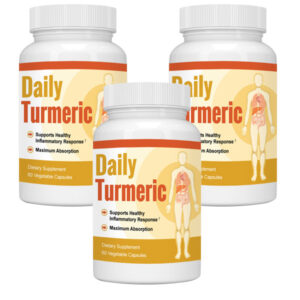 Working with our formulator and lab, we created what I believe is the perfect supplement…
Pure turmeric root, Curcumin extract, and Bioperine®, which is a proprietary piperine compound from black pepper which increases the bioavailability and effectiveness of plain turmeric by as much as 2100%.
Take a capsule with your morning and evening meals for maximum effectiveness. You can also add it to smoothies, stirfrys, or nut milk to make a delicious Golden Milk Tea, perfect for bedtime or whenever you want to relax.
Because it's concentrated, it's like eating a handful of turmeric with each capsule, but without any aftertaste or upset stomach.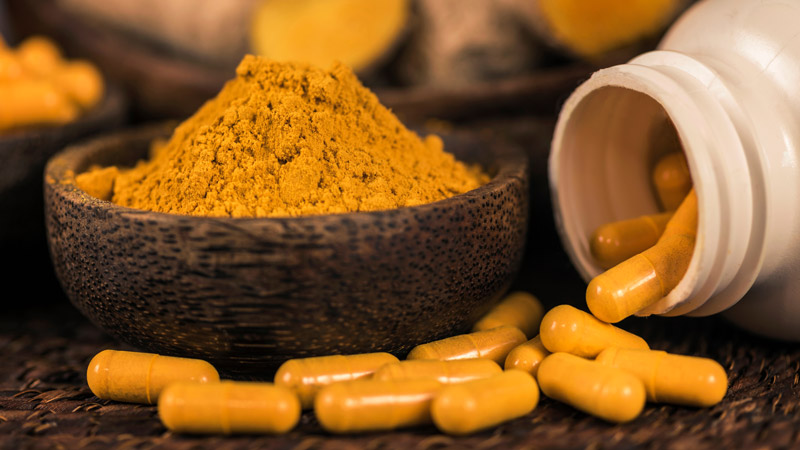 Many people, including the Akavi staff and our families take this, and we recommend it to friends and relatives looking for a turmeric supplement.
If you go to our homepage, you'll see the normal price for a single bottle of Daily Turmeric™ is $49.

But because we just launched this product and are looking for honest feedback from our customers and subscribers, I'd like to send you your first order for HALF OFF, no matter how many bottles you buy. Just use the coupon LAUNCH50 at checkout.
And be be clear… This is NOT a subscription or Autoship program or anything like that.
This is a one-time order. If you like Daily Turmeric™, simply purchase more as needed. We will never bill your card or send you anything without your permission.
If you don't like it for ANY reason, return the empty bottles for a full refund anytime in the first 60 days. There's is no risk or obligation on your part.

All Natural Ingredients
Daily Turmeric™ is an all natural formulation made from pure turmeric extract; it is both gluten-free and non GMO.

Made In The USA
Our supplement is proudly formulated in the United States of America; we support American jobs and workers.

GMP Certified
We follow Good Manufacturing Practices to ensure pharmaceutical grade quality and pure ingredients.

FDA Registered Facility
Our lab is an FDA registered facility which follows strict regulations and safety protocols.
What's In Daily Turmeric™?
1. 600 Mg Of Curcuma Longa
A member of the ginger family, Curcuma Longa effectively supports healthy inflammatory response, and has historically been used to treat gut issues and blood sugar problems.
2. 50 Mg of Turmeric Curcuminoids
We also include 95% pure curcumin extract to increase potency and improve overall effectiveness.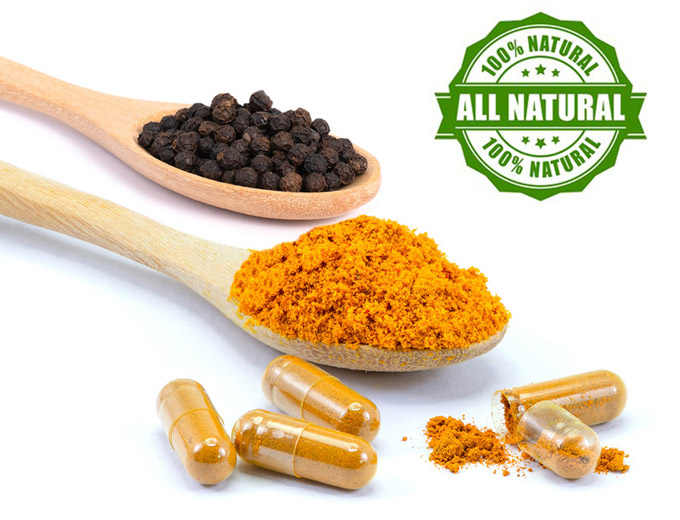 3. 5 Mg of BioPerine®
Research shows that patented BioPerine® increases the bioavailability and absorption of Turmeric and curcuminoids by as much as 2000%, providing fast relief without upsetting your stomach.
4. All Vegetarian Capsule
Made from vegetable cellulose with no animal products of any kind, this is approved for vegetarians and vegans.

Is This The Fountain Of Youth?
The real question is… Does it work?
I can only speak for myself when I say that Daily Turmeric™ has had a highly positive effect on my life. Aches and pains are significantly better, and I am able to exercise again. I even lost the weight I gained after my accident.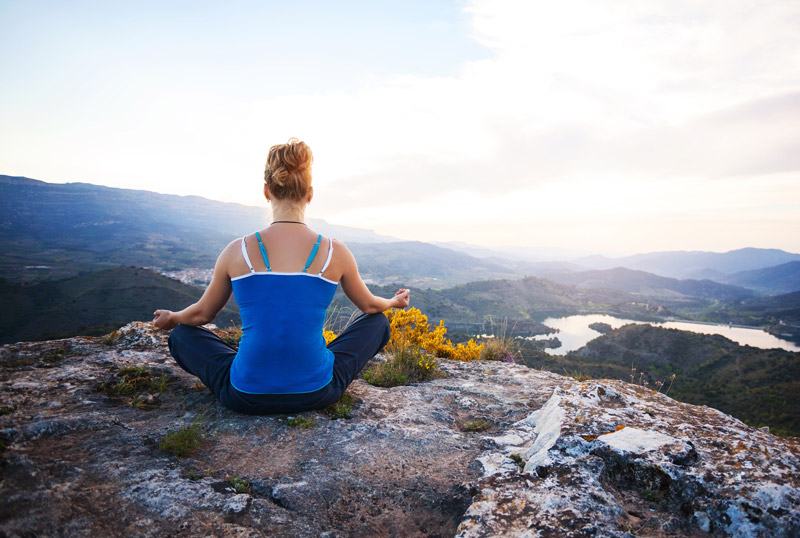 But don't take my word for it. Try it and see for yourself why many people are calling this powerful formulation a "health miracle in a bottle."
The worst thing that happens is you get to try out a great new product for free. But imagine the best thing that happens…
You discover how to overcome the depressing signs of aging, and knock a decade (or two) off your effective age. Seems like an easy choice.
Limited To The First 250 Customers
Please act fast because we only put aside 250 bottles for this special promotion. And since we have thousands of customers and subscribers, there's a good chance we will sell out.
Daily Turmeric™ is manufactured in the USA with the highest-quality ingredients. Our lab is cGMP certified and our facility is FDA registered. We employ 3rd party testing to ensure purity, and use only vegetarian, non-allergenic capsules.
Each bottle contains 60 capsules, a full 30 day supply, to be taken once a day with your morning and evening meals. When compared with what you already spend on treating your aging symptoms with over-the-counter medications and things that don't work, this might be the best value out there.
Scientific References:
Curcumin for arthritis: Does it really work
https://www.health.harvard.edu/blog/curcumin-for-arthritis-does-it-really-work-2019111218290
Delivery, Bioavailability, Absorption and Metabolism of Curcumin
https://www.ncbi.nlm.nih.gov/pmc/articles/PMC3918523/
Curcumin in Liver Diseases: A Systematic Review
https://www.ncbi.nlm.nih.gov/pmc/articles/PMC6073929/
Curcuma Longa As Treatment For Diabetic Complications
https://pubmed.ncbi.nlm.nih.gov/29624265/
How Turmeric Keeps You Looking Young
https://explore.globalhealing.com/how-turmeric-keeps-you-looking-young/
Anti-inflammatory properties of curcumin
https://pubmed.ncbi.nlm.nih.gov/19594223/
How can turmeric help treat diabetes?
https://www.medicalnewstoday.com/articles/317721
A Novel Potent Sleep-Promoting Effect of Turmeric
https://pubmed.ncbi.nlm.nih.gov/34003596/
Interaction between Gut Microbiota and Curcumin
https://www.ncbi.nlm.nih.gov/pmc/articles/PMC7551052/
Does Turmeric Help You Lose Weight?
https://www.healthline.com/nutrition/turmeric-benefits-weight-loss
Analgesic Efficacy and Safety of Curcuminoids in Clinical Practice
https://pubmed.ncbi.nlm.nih.gov/26814259/
The Role of Curcumin Administration in Patients with Major Depressive Disorder
https://pubmed.ncbi.nlm.nih.gov/26610378/