"How To Get A Free Bottle Of Our New Turmeric Supplement
, Just Pay Shipping And Handling"
Dear Friend,
If you suffer from inflammation, soreness, or if you simply want to stop feeling so old, you'll love this deal…
You are invited to try a free bottle of our all new Daily Turmeric™ supplement without risk or obligation. This is for people who have any of the following symptoms…

Joint pain
Blood sugar spikes
Skin issues
Vision problems
Digestive issues
Insomnia
Belly fat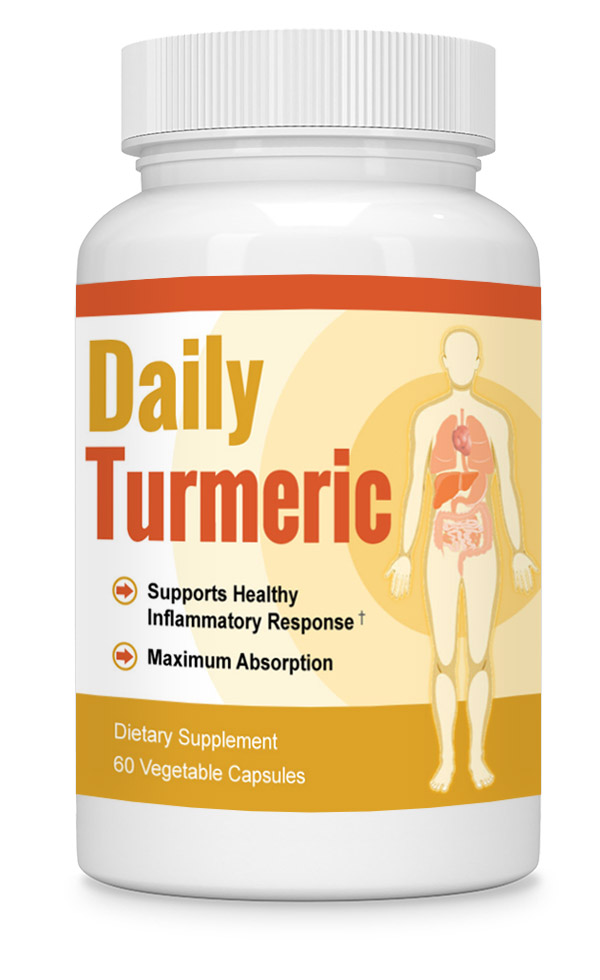 Daily Turmeric™ is made in the USA, and was formulated to help you feel better and look younger without taking prescription or over-the-counter drugs.

All we ask is that you pay a nominal shipping and handling charge and let us know how you like it. More details on that in a minute, but first…
How Does Daily Turmeric™ Work?
Turmeric is one of the world's most widely consumed herbs, used as a food and medicinal plant for thousands of years. It's probably the most popular supplement on the planet.
It's not surprising that many health care professionals recommend turmeric to their patients. Of course, everyone is different, and how it works has to do with your age, diet, and existing health.
But for many people, Turmeric is a Godsend, as effective as some prescription drugs, but at a much lower cost.
Thousands of studies have shown the following benefits…
Supports healthy inflammatory response †
Supports digestion and a healthy gut †
Helps maintain stable blood sugar levels †
Supports a healthy liver †
Encourages deep sleep †
Helps with belly fat and weight-loss †
Supports healthy brain function †
Can support allergy symptom relief †
Encourages elevated mood †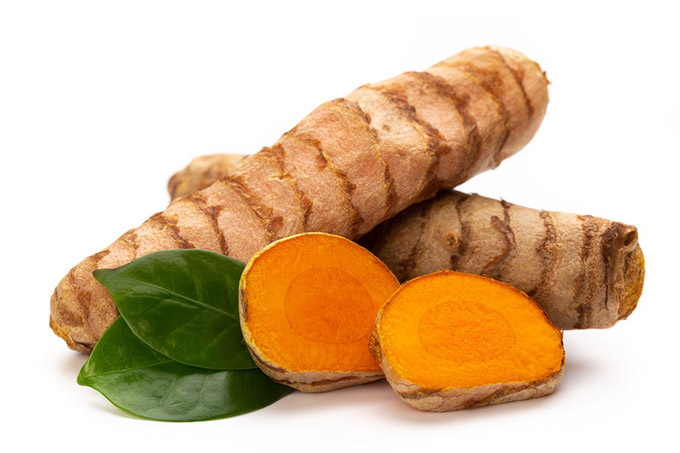 However, There's A Problem With Most Turmeric...
When people hear that turmeric can help improve their health, many simply start eating raw turmeric root. They juice it, shred it, add it to stirfrys, stews, soups and curries, even throw a little piece in their smoothie.
And while all of those are great ideas, you will NOT feel the full effects, and there are two big reasons why…
The active ingredient in Turmeric root is called curcumin, but it's only about 2.5% of the raw plant by weight. That means you would need to eat about a 1/5 pound of it to really feel anything.
Turmeric is not highly absorbable by the body on it's own. Even if you are eating it by the handful, you need a booster compound known as piperine (from black pepper) to unlock the full potential and increase bioavailability.
That's why many people rely on supplements, because the raw compounds simply don't have enough potency to make much of a difference.
Why Is Daily Turmeric™ The Best?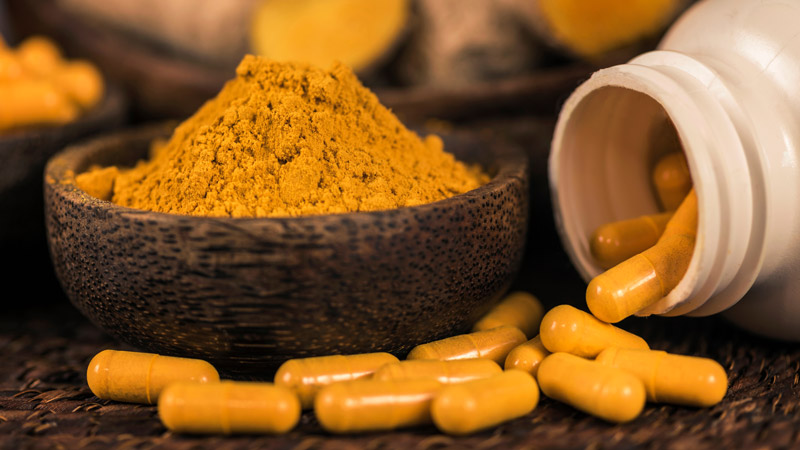 Working with our formulator and lab, we created what we believe is the perfect supplement…
Pure turmeric root, Curcumin extract, and Bioperine®, a proprietary piperine compound that increases absorption by as much as 2100%.
Take a capsule with your morning and evening meals for maximum effectiveness. You can even add it to recipes or nut milk to make a delicious Golden Milk Tea, perfect for bedtime or whenever you want to relax.
Because it's concentrated, it's like eating a handful of turmeric with each capsule, but without any aftertaste or upset stomach.
Many people, including our staff and families take this formulation, and we recommend it to friends and relatives looking for a turmeric supplement.
Just Pay Shipping And Handling
If you go to our home page, you'll see that the regular price for a single bottle of Daily Turmeric™ is $49. But because we are looking for genuine feedback, we'd like to send you a complimentary bottle you can try for yourself.
All we ask is that you cover the shipping and handling cost, and take a short survey to let us know how you like it afterwards. And to be clear…
This is NOT a subscription or Autoship program or anything like that.
This is a one-time order. If you like Daily Turmeric™, simply purchase more as needed. You are always in complete control. We will never bill your card or send you anything without your permission.

All Natural Ingredients
Daily Turmeric™ is an all natural formulation made from pure turmeric extract; it is both gluten-free and non GMO.

Made In The USA
Our supplement is proudly formulated in the United States of America; we support American jobs and workers.

GMP Certified
We follow Good Manufacturing Practices to ensure pharmaceutical grade quality and pure ingredients.

FDA Registered Facility
Our lab is an FDA registered facility which follows strict regulations and safety protocols.
What's In Daily Turmeric™?
1. 600 Mg Of Curcuma Longa
A member of the ginger family, Curcuma Longa effectively supports healthy inflammatory response, and has historically been used to treat gut issues and blood sugar problems.
2. 50 Mg of Turmeric Curcuminoids
We also include 95% pure curcumin extract to increase potency and improve overall effectiveness.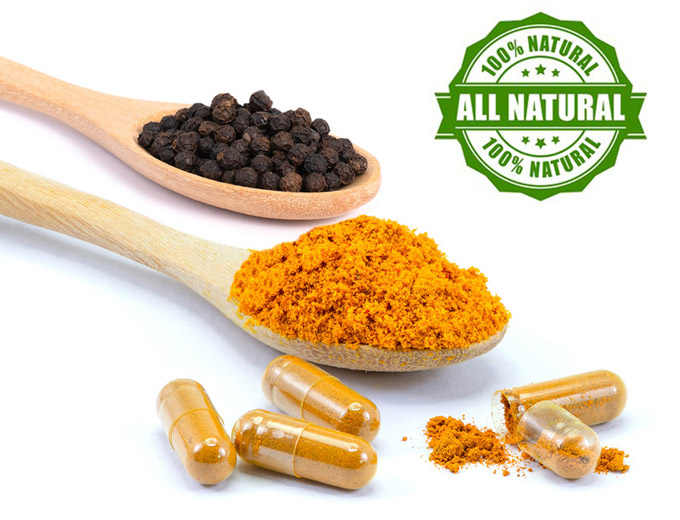 3. 5 Mg of BioPerine®
Research shows that patented BioPerine® increases the bioavailability and absorption of Turmeric and curcuminoids by as much as 2100%, providing fast relief without upsetting your stomach.
4. All Vegetarian Capsule
Made from vegetable cellulose with no animal products of any kind, this is approved for vegetarians and vegans.

Is This The Fountain Of Youth?
The real question is… Does it work?
Daily Turmeric™ has had a highly positive effect on many people. Aches and pains are diminished, and you will probably even like exercising again, maybe even lose some weight.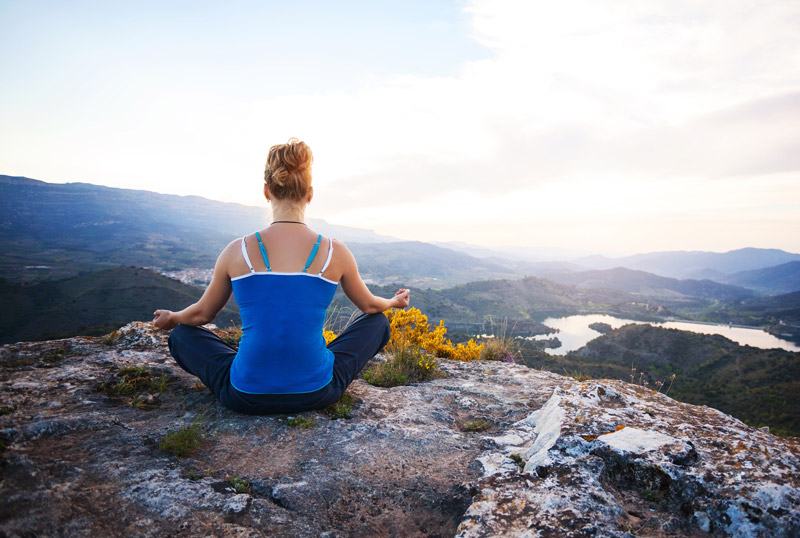 But don't take our word for it. Try it and see for yourself why so many are calling this powerful formulation a "health miracle in a bottle."
The worst thing that happens is you get to try out a great new product for free. But imagine the best thing that happens…
You'll discover how to overcome aches and pains, and the depressing signs of aging, possibly even knocking a decade (or two) off your effective age.
Limited Supply, Please Act Fast...
To claim your free bottle, please take advantage of this deal today, before we run out. Once our supply for this offer is gone, the price will increase and this page will be taken down.
Daily Turmeric™ is manufactured in the USA with the highest-quality ingredients. Our lab is cGMP certified and our facility is FDA registered. We employ 3rd party testing to ensure purity, and use only vegetarian, non-allergenic capsules.
Each bottle contains 60 capsules, a full 30 day supply, to be taken once a day with your morning and evening meals. When compared with what you already spend on treating your aging symptoms with over-the-counter medications and things that don't work, this might be the best value out there.
Scientific References:
Curcumin for arthritis: Does it really work
https://www.health.harvard.edu/blog/curcumin-for-arthritis-does-it-really-work-2019111218290
Delivery, Bioavailability, Absorption and Metabolism of Curcumin
https://www.ncbi.nlm.nih.gov/pmc/articles/PMC3918523/
Curcumin in Liver Diseases: A Systematic Review
https://www.ncbi.nlm.nih.gov/pmc/articles/PMC6073929/
Curcuma Longa As Treatment For Diabetic Complications
https://pubmed.ncbi.nlm.nih.gov/29624265/
Anti-inflammatory properties of curcumin
https://pubmed.ncbi.nlm.nih.gov/19594223/
How can turmeric help treat diabetes?
https://www.medicalnewstoday.com/articles/317721
A Novel Potent Sleep-Promoting Effect of Turmeric
https://pubmed.ncbi.nlm.nih.gov/34003596/
Interaction between Gut Microbiota and Curcumin
https://www.ncbi.nlm.nih.gov/pmc/articles/PMC7551052/
Does Turmeric Help You Lose Weight?
https://www.healthline.com/nutrition/turmeric-benefits-weight-loss
Analgesic Efficacy and Safety of Curcuminoids in Clinical Practice
https://pubmed.ncbi.nlm.nih.gov/26814259/
The Role of Curcumin Administration in Patients with Major Depressive Disorder
https://pubmed.ncbi.nlm.nih.gov/26610378/